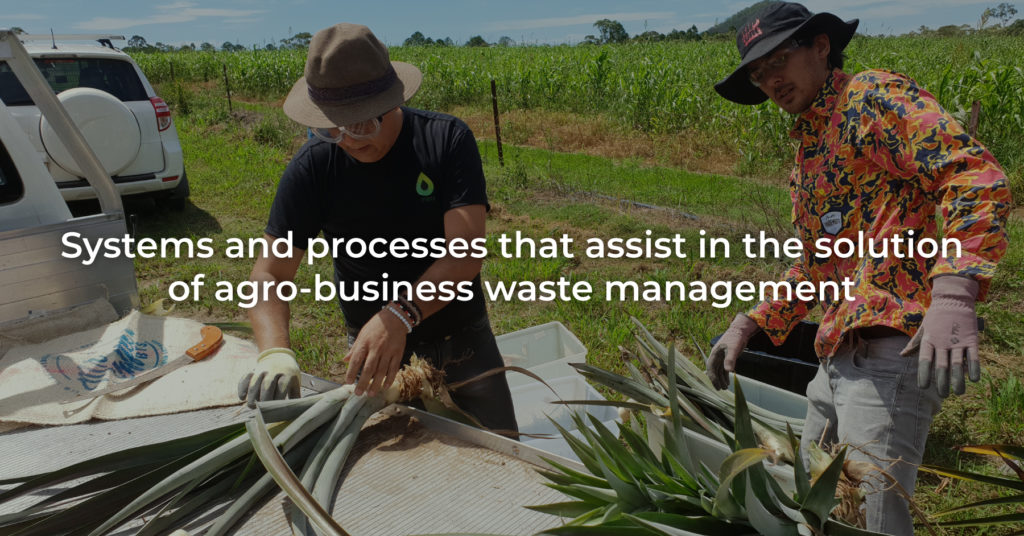 Crops Evaluation
Measurement of farmer's waste quality, monetary worth and return of investment.

Agricultural Mining
Collect and consolidates the waste from farmers' crops production.

Natural Waste Processing
Technologies to process agricultural waste and produce raw materials.

---
Our objective is to change the culture around agricultural waste
management.

FIBO aims to provide relief to farmers and to serve industries that are urgently seeking sustainable alternatives.

Our goal is to expand our technologies, not only into the textile industry but to food factories, farming, and construction sectors.

---
Our Challenge One of Australia's biggest challenges is waste management. Australia's agro-business and construction industries, as well as diverse factories, all face the same struggle. Farmers waste time and resources between harvests as each crop's residue takes months to disintegrate, at the same time, only a small percentage of this agricultural waste can be recycled. With FIBO technologies, It's possible to transform this agro-waste into a new Australian industry focused on the production of raw materials, improving several aspects:
Economical
Helping Australian farmers to increase their productivity and increase their earnings by up to 30%.
Environmental
Recuperating up to 60% of agricultural waste and protecting our ecosystem.
Social
Supporting and funding projects in local communities of Australia to generate new jobs and skills.